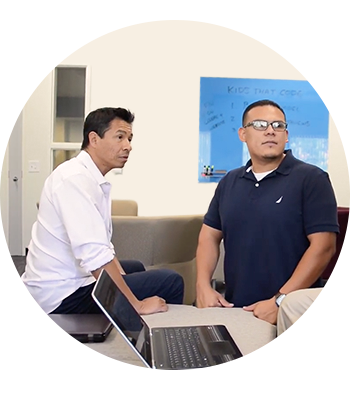 The two founders of Kids That Code, Inc., Jose Navarrete and Alfonso Anaya, have always made education a top priority in their lives and for the lives of others. They both met through their graduate studies at the Jack H. Brown College of Business and Public Administration, a nationally and internationally recognized business school, especially in the field of entrepreneurship.
Jose Navarrete currently serves as Chief Financial Officer of Kids That Code, Inc. Under his direction, Kids That Code has grown from an idea to a professional corporation. Jose has over 10 years' experience working for and supporting entrepreneurial ventures. He believes that every child should have access to a first-class education. Kids That Code, Inc. looks to level the playing field for children of all economic backgrounds.
Aside from his business endeavors, Jose is also a Finance Professor at an AACSB accredited public university and an ACSB accredited private university. He is a regular visiting professor at one of the top universities in Vietnam and has co-authored a peered reviewed article on "Accrual Based Earnings Management and Stock Returns in Mergers and Acquisitions in the pre- and post-Sarbanes-Oxley and Dodd-Frank periods." He has presented several topics in corporate finance at research conferences and has refereed several published articles. He serves as the advisor for the Master of Accounting and Finance Association and for the Financial Management Association at CSUSB. He is also a member of the MBA Advisory Board and Finance Advisory Board at CSUSB.
Jose received three bachelor's degrees from California State University, San Bernardino (CSUSB) and two master's degrees from CSUSB. He graduated as a member of five honor societies, graduated Cum Laude, and graduated as the top student in Real Estate during his undergraduate studies. As part of Jose's graduate education, he completed a dual MBA in entrepreneurship and finance at CSUSB, one of the top 10 business schools in entrepreneurship in the nation. Jose sees himself as an entrepreneur, but most importantly as an educator. Jose continually works with his students in helping them navigate their way through their educational endeavors and believes that hard work and perseverance can lead to great achievements.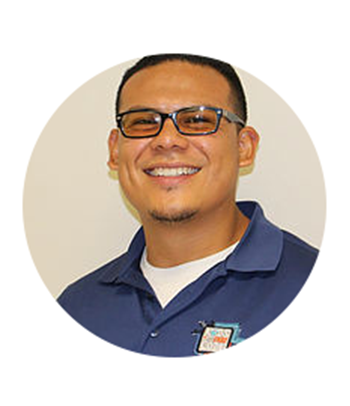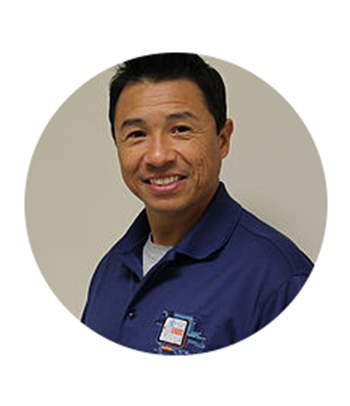 Alfonso Anaya Jr. currently serves as Chief Executive Officer of Kids That Code, Inc. He has been instrumental in growing the company. He sees the many opportunities that Kids That Code provides to its students and firmly believes that students who learn coding and technology in their early years will have a greater chance at learning valuable skill sets that will prove vital in future years no matter the course of study.
Prior to his position at Kids That Code, Inc., Alfonso worked as a software engineer at Raytheon, where he maintained the onboard software systems for Air Force and Navy fighter jets. As part of the Electronic Warfare Department of Space and Airborne Systems, Alfonso and a team of software and electrical engineers, kept pilots out of harm's way with the deployment of specialized software that protected the aircraft and its pilot. He saw firsthand the benefits of technology. Because of his experience in technology, he knows the importance of tech jobs and wants to provide learning opportunities to children of all ages.
Alfonso received a bachelor's degree in computer science from the University of Southern California (USC). He is a Topping Scholar and alum of the USC Latino Alumni Association, one of the largest, most dynamic Latino alumni associations in the United States. Alfonso received a Master's in Business Administration (MBA) with an emphasis in entrepreneurship from California State University, San Bernardino.
He is a founding member and former board member of East Side Spirit and Pride (ESSP), an organization founded at East Los Angeles Community College (ELAC) that focused on raising funds through annual fund-raising events to provide scholarships to need based students attending ELAC.
Alfonso also lectures at an AACSB accredited public university where he teaches finance. He believes that higher education opens doors to opportunities and betters one's future. He is passionate in helping students find their purpose and fulfill their dreams.
While attending CSUSB for studies in entrepreneurship, the two teamed up in an effort to develop the idea for Kids That Code, Inc. Both Alfonso and Jose serve as great role models to the students, always engaging with them and inspiring them to do more in education and for their careers. Both Alfonso and Jose stay active in the community and are members of several organizations including:
the Collegiate Honor Society, Phi Kappa Phi
Golden Key International Honour Society
the Financial Management Association National Honor Society
the Entrepreneurship Honor Society, Sigma Nu Tau
the Masters in Accounting and Finance Association
Finance Advisory Board Committee
CSUSB's MBA Alumni Advisory Board Committee
CSUSB's Financial Literacy Committee
USC's Latino American Alumni Association
Advisors to the Financial Management Association
Advisors to the Masters of Accounting and Finance Association