Live Instruction School Programs
Through our school programs, we bring the convenience of S.T.E.A.M. education to your child's school. We offer before-school, intra-school, and after-school programs. Our programs run from as little as six weeks to as long as 32 weeks.
Our programs seamlessly intergrade into your school's academic calendar, making it convenient for both the parents and students. Our school programs are customized to meet the S.T.E.A.M. requirements needed to align with the school's objective in providing education in technology to their students.
Can be offered in-person or virtually!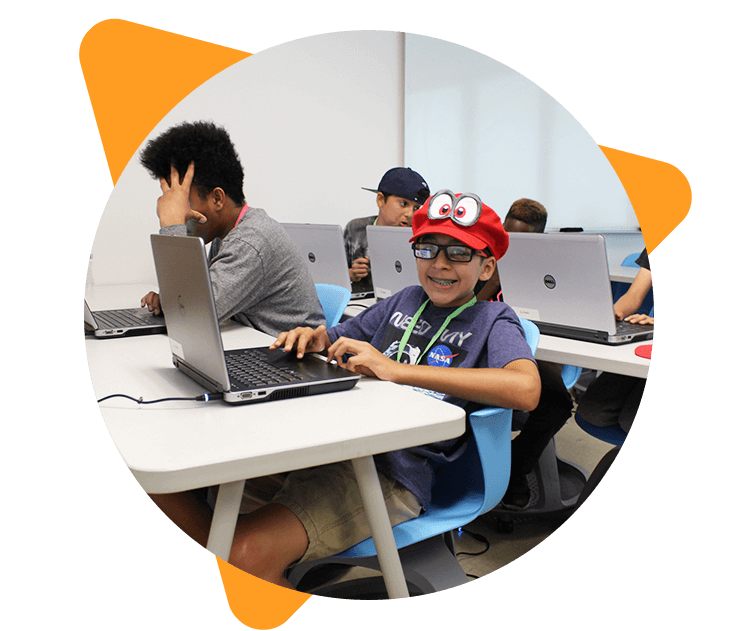 Programs can be designed for students from grades 3rd through 12th
The duration of the class can be customized to the needs of your students, from as little as 1 hour to 3 hours or more per session
A minimum of 20 registered students is required
The goal of our School Programs is to let young children explore different technology career paths with hands on training, activities, and projects. We have developed an amazing program with the help of industry professionals to inspire young children to pursue a career in technology. We believe young kids can learn marketable skills NOW that will link what they are learning in school to career opportunities in the future.
For Elementary, Middle School, and High School students
Our instructors have a background in different areas of technology, from 3D animation to game programming
Interactive project-based curriculum
Instructors have been fingerprinted and background checked by the FBI and DOJ
Proper Technical Requirements
Install the needed software and provide computers if needed
Program content is customized for each school
Bring our university tested program to your school for an inspirational afterschool experience for your students!
Contact us now to set up an appointment with your school!
Fill out our parent interest form